Informatii despre copyright
Vă rugăm să rețineți că este ilegal să fotocopiați muzică protejată de drepturi de autor fără permisiunea titularului dreptului de autor.
Fotocopia înseamnă a-l priva pe compozitor / autor de venitul său drept pentru proprietatea sa intelectuală.
Nevoie de ajutor?
Dacă nu găsiți ceea ce căutați, contactați echipa noastră de servicii pentru clienți.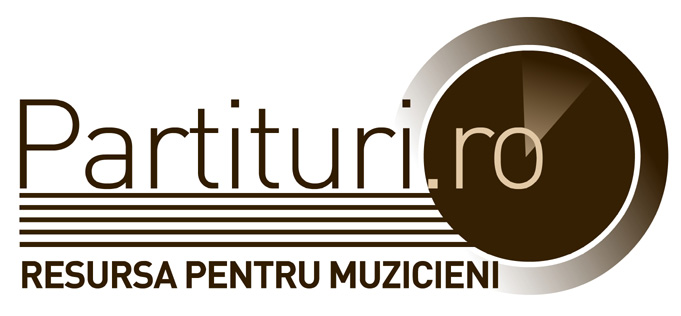 România: 0770-142734,
Bartók Béla: Choral Works for Mixed Voices
Urtext
Edited by Szabó Miklós
In collaboration with Somfai László, Kerékfy Márton, Pintér Csilla Mária
Instrument:
Mixed Voices, Mixed Voices and Accompaniment
Limba:
Hungarian, English, German
Publicat pentru prima data:
AMCETi
Editor:
Editio Musica Budapest Zeneműkiadó
Based on the Béla Bartók Complete Critical Edition (Z. 15009), this volume includes Bartók's complete works for mixed voices. The lyrics in this Urtext edition are in the original languages and in the translations authorized by the composer. Literal English translations are provided in the appendix.
The edition is complete with an informative preface (in Hungarian, English, and German) and detailed Editorial Comments (in Hungarian and English). The Comments give an overview of the textual, folk-music, and compositional sources, and provide detailed information on the performance practice of Bartók's choral works.
The edition has been printed on high-quality and environmentally-friendly paper.
This volume is also available cloth-bound, along with the volumes for children's and female voices and for male voices, in slipcase (Z. 20076). Separate editions of each work included in this volume are also available.
Continut
1.

Four Slovak Folk Songs for mixed voices and piano accompaniment (BB 77, 1916)

2.

Hungarian Folk Songs for mixed voices (with Hungarian words) (BB 99, 1930) 1. A rab

3.

Hungarian Folk Songs for mixed voices (with Hungarian words) (BB 99, 1930) 2. A bujdosó

4.

Hungarian Folk Songs for mixed voices (with Hungarian words) (BB 99, 1930) 3. Az eladó lány

5.

Hungarian Folk Songs for mixed voices (with Hungarian words) (BB 99, 1930) 4. Dal

6.

Hungarian Folk Songs for mixed voices (with English and German words) (BB 99, 1930) 1. The Prisoner - Der Gefangene

7.

Hungarian Folk Songs for mixed voices (with English and German words) (BB 99, 1930) 2. The Rover - Heimatlos

8.

Hungarian Folk Songs for mixed voices (with English and German words) (BB 99, 1930)

3. The Girl who would like to Marry - Mutter, einen Mann!

9.

Hungarian Folk Songs for mixed voices (with English and German words) (BB 99, 1930) 4. Love Song - Liebeslied