Informatii despre copyright
Vă rugăm să rețineți că este ilegal să fotocopiați muzică protejată de drepturi de autor fără permisiunea titularului dreptului de autor.
Fotocopia înseamnă a-l priva pe compozitor / autor de venitul său drept pentru proprietatea sa intelectuală.
Nevoie de ajutor?
Dacă nu găsiți ceea ce căutați, contactați echipa noastră de servicii pentru clienți.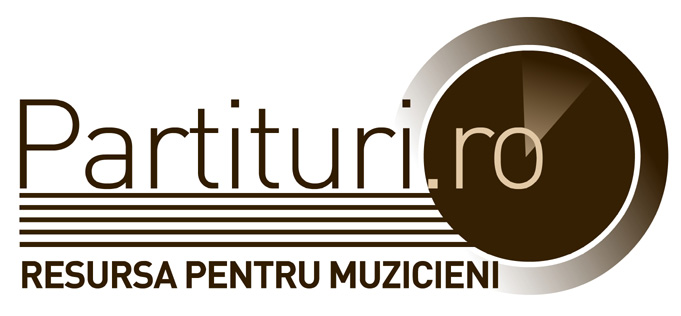 România: 0770-142734,
Bartók Béla: Mikrokosmos for piano III-IV
(Urtext) BB 105 (1932-1939)
Edited by Nakahara, Yusuke
Serie:
Separate Editions from the Bartók Critical Edition
Gen:
Pedagogical performance pieces
Limba:
Hungarian, English
Publicat pentru prima data:
AMCETi
Editor:
Editio Musica Budapest Zeneműkiadó
Bartók's Mikrokosmos has been one of the milestones in pedagogical piano repertoire for 80 years - and yet it is also far more than a "classical" piano primer. These 153 piano pieces, organized in ascending order of difficulty, engage not only with technical aspects of piano playing but also with the fundamentals of composition - from "Imitation and Inversion," "Ostinato," and "Free Variations," concerning compositional technique, to mood pieces and pieces with programmatic ideas such as "Notturno," "Boating," "From the Diary of a Fly," or the famous "Six Dances in Bulgarian Rhythm." Mikrokosmos first appeared in 1940 in six volumes. Based on volume 40 of the Bartók Complete Edition published in 2020
(Z. 15040)
, the present Urtext edition offers the series gathered in three volumes. This edition includes Bartók's preface, exercises, and notes written for the first edition. Furthermore, it also features a preface and comments by the editor, which not only discuss the genesis and the compositional sources but also provide performers, teachers and pupils alike, with authentic and detailed information about Bartók's notation and the specific performing problems of Mikrokosmos.
Continut
| | | |
| --- | --- | --- |
| 67. | Thirds against a Single Voice | |
| 68. | Hungarian Dance | |
| 69. | Chord Study | |
| 70. | Melody against Double Notes | |
| 71. | Thirds | |
| 72. | Dragons' Dance | |
| 73. | Sixths and Triads | |
| 74. | Hungarian Song | |
| 75. | Triplets | |
| 76. | In Three Parts | |
| 77. | Little Study | |
| 78. | Five-tone Scale | |
| 79. | Hommage a J. S. B. | |
| 80. | Hommage a R. Sch. | |
| 81. | Wandering | |
| 82. | Scherzo | |
| 83. | Melody with Interruptions | |
| 84. | Merriment | |
| 85. | Broken Chords | |
| 86. | Two Major Pentachords | |
| 87. | Variations | |
| 88. | Duet for Pipes | |
| 89. | In Four Parts (1) | |
| 90. | In Russian Style | |
| 91. | Chromatic Invention (1) | |
| 92. | Chromatic Invention (2) | |
| 93. | In Four Parts (2) | |
| 94. | Tale | |
| 95. | Song of the Fox | |
| 96. | Stumblings | |
| 97. | Notturno | |
| 98. | Thumb Under | |
| 99. | Crossed Hands | |
| 100. | In the Style of a Folk Song | |
| 101. | Diminished Fifths | |
| 102. | Harmonics | |
| 103. | Minor and Major | |
| 104. | Wandering through the Keys | |
| 105. | Playsong (with two pentatonic scales) | |
| 106. | Children's Song | |
| 107. | Melody in the Mist | |
| 108. | Wrestling | |
| 109. | From the Island of Bali | |
| 110. | Clashing Sounds | |
| 111. | Intermezzo | |
| 112. | Variations on a Folk Tune | |
| 113. | Bulgarian Rhythm (1) | |
| 114. | Theme and Inversion | |
| 115. | Bulgarian Rhythm (2) | |
| 116. | Melody | |
| 117. | Bourrée | |
| 118. | Triplets in 9/8 Time | |
| 119. | Dance in 3/4 Time | |
| 120. | Fifth Chords | |
| 121. | Two-part Study | |