Nevoie de ajutor?
Dacă nu găsiți ceea ce căutați, contactați echipa noastră de servicii pentru clienți.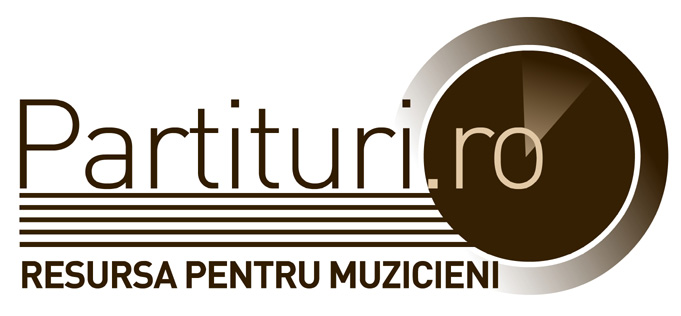 România: 0770-142734,
Pian
Pianos (2)
Organ
Recorder
Two or More Recorders
Recorder and piano
Saxophone and piano
Bassoon
Bassoon and Piano
String Quartet
Upper Voices
Mixed Voices
Mixed Voices and Accompaniment
Lower Voices
Music Theory
Solfege
Books
String Orchestra
Vocal with guitar chord shapes
Pian
Pianos (2)
Piano Duet
Violin and Piano
Viola
Violoncello
Violoncello and Piano
Harp
Flute and Piano
Tuba and Piano
Mixed Chamber Trio
Mixed Chamber Octet
Voice and piano
Vocal & Percussion
Upper Voices
Upper Voices and Accompaniment
Mixed Voices
Concert Band
Publicații reînnoite
Reînnoim constant publicațiile noastre vechi, car și-au dovedit eficiența. Partiturile nu numai că vor primi o nouă copertă, dar vom remedia erorile și le vom îmbogăți cu conținut nou. Multe retipăriri sunt deja tipărite pe hârtie de înaltă calitate, durabilă, galben pal, realizată din materii prime regenerabile, într-un mod ecologic.