How can I shop?
Online purchase:
Buy directly from our web-shop via credit/debit card payment. With this method, only publications which we currently have on stock can be purchased.
In-store pickup:
If you prefer not to shop online, you also have the option to order from our website and we will forward your order to one of our partner music shops of your choosing. In this case, you will buy the scores directly from the shop and pay for them there upon pickup.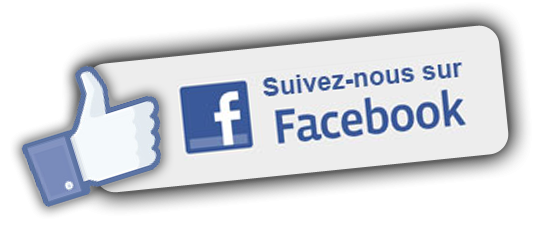 Copyright information
Please note that it is illegal to photocopy copyright protected music without the permission of the copyright holder.
To photocopy is to deprive the composer/author of his/her rightful income for his/her intellectual property.
Besoin d'aide?
Si vous rencontrez une quelconque difficulté, contacter nos collègues:
Téléphone: +36 1 2361-104
Email: info­@­emb.hu
Trios et quatuors pour cors
partition et parties
Choisi, transcrit et edité par Szilágyi Pálma
Collection:
Musica da camera for music schools
Genre:
Pieces pédagogiques
Format:
Bach (23 x 30,2 cm)
Date du parution:
Février 2012
Editeur:
Editio Musica Budapest Zeneműkiadó
In the last volume in this popular chamber music series trios and quartets feature in roughly equal proportions. Every piece includes a more easily playable part, so that not only music school pupils in the more advanced classes but even learners who have only recently begun to study their instrument will find things in it to play - and if the players are on an equal technical level, they can try themselves out in different functions by swapping parts. The collection includes pieces from every period of music history from the Renaissance to late Romanticism. The majority of the works are transcriptions made by the very experienced Hungarian horn teacher Pálma Szilágyi, but some original compositions are also to be found among them.
This publication is printed on high-quality, age-resistant paper that is produced in an environmentally-friendly, climate-neutral manner using renewable raw materials.
Contenu
| | | |
| --- | --- | --- |
| 1. | Palestrina, Giovanni Pierluigi da: Madrigal | |
| 2. | Franck, Melchior: Intrada | |
| 3. | Kindermann, Johann Erasmus: Ritornello | |
| 4. | Ismeretlen szerző: Fanfare | |
| 5. | Alcock, John: Siciliano | |
| 6. | Martín y Soler, Vicente: Canon | |
| 7. | Hook, James: Trio | |
| 8. | Du Puy, Edouard: Polonaise | |
| 9. | Smetana, Bedrich: Mon étoile | |
| 10. | Ismeretlen szerző: Chant religieux | |
| 11. | Isaac, Heinrich: Innsbruck | |
| 12. | Ismeretlen szerző: Tourdion | |
| 13. | Dowland, John: Chanson (Now, o now I needs must part) | |
| 14. | Dowland, John: Chanson (Come again, sweet love) | |
| 15. | Praetorius, Michael: La Volta | |
| 16. | Ismeretlen szerző: Pavane | |
| 17. | Ismeretlen szerző: Bergamasca | |
| 18. | Purcell, Henry: Marche pour les funérailles de reine Marie | |
| 19. | Gluck, Christoph Willibald: Chant de Noel | |
| 20. | Schumann, Robert: Marche militaire | |
| 21. | Liszt Ferenc: Ave Maria | |
| 22. | Tchaikovsky, Pyotr Ilyich: Marche des soldats de bois | |
| 23. | Fauré, Gabriel: Libera me | |