How can I shop?
Online purchase:
Buy directly from our web-shop via credit/debit card payment. With this method, only publications which we currently have on stock can be purchased.
In-store pickup:
If you prefer not to shop online, you also have the option to order from our website and we will forward your order to one of our partner music shops of your choosing. In this case, you will buy the scores directly from the shop and pay for them there upon pickup.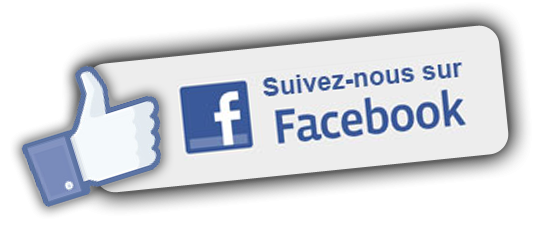 Copyright information
Please note that it is illegal to photocopy copyright protected music without the permission of the copyright holder.
To photocopy is to deprive the composer/author of his/her rightful income for his/her intellectual property.
Besoin d'aide?
Si vous rencontrez une quelconque difficulté, contacter nos collègues:
Téléphone: +36 1 2361-104
Email: info­@­emb.hu
Trios pour violons
partition et parties
Choisi, transcrit et edité par Soós András
Collection:
Musica da camera for music schools
Genre:
Pieces pédagogiques
Format:
Bach (23 x 30,2 cm)
Date du parution:
Février 2008
Editeur:
Editio Musica Budapest Zeneműkiadó
One of EMB's most successful composers and publishers, And-rás Soós, has devoted his latest volume to a special instrumental ensemble: three violins. No original works appear in it, in this collection, which aims at variety, we find transcriptions of choral works and piano and guitar pieces, etc. from the 14th to the 19th century. The main consideration in selecting the works was that the score should offer young violinists real chamber music, that is, if possible three equally important parts should share in the music-making.
Contenu
| | | |
| --- | --- | --- |
| 1. | Ismeretlen szerző: Chanson ("De ce que fol pense", Codex Faenza) | |
| 2. | Dufay, Guillaume: Ave Regina caelorum | |
| 3. | Denns, Adrian: Allemande d'amour | |
| 4. | Milano, Francesco Canova da: Fantasia | |
| 5. | Palestrina, Giovanni Pierluigi da: Madrigale ("Da cosi dotta man") | |
| 6. | Marenzio, Luca: Madrigale ("Amatemi ben mio") | |
| 7. | Byrd, William: Fantasia | |
| 8. | Monteverdi, Claudio: Veni sponsa Christi | |
| 9. | Monteverdi, Claudio: Canzonetta ("Si come crescon") | |
| 10. | Praetorius, Michael: Puer natus in Betlehem | |
| 11. | Rauch, Andreas: Lied ("Ach weh des Leiden") | |
| 12. | Purcell, Henry: Canon (Examples of counterpoint and canon) | |
| 13. | Dandrieu, Jean-François: La Gémissante | |
| 14. | Couperin, François: Le Gazouillement | |
| 15. | Bach, Johann Sebastian: Chor ("Denn das Gesetz des Geistes", Jesu meine Freude, BWV 227) | |
| 16. | Haydn, Franz Joseph: Kanon ("Hilar an Narziss", Hob. XXVIIb:1) | |
| 17. | Mozart, Wolfgang Amadeus: 2 Kanons | |
| 18. | Mozart, Wolfgang Amadeus: Andante (K 15mm) | |
| 19. | Carulli, Ferdinando: Larghetto | |
| 20. | Sor, Fernando: Andante | |
| 21. | Schubert, Franz: Ländler (Wiener Damen-Ländler No. 5, D 734, Op. 67) | |
| 22. | Liszt Ferenc: O filii et filiae (Christus) | |
| 23. | Gounod, Charles: Da pacem Domine | |