How can I shop?
Online purchase:
Buy directly from our web-shop via credit/debit card payment. With this method, only publications which we currently have on stock can be purchased.
In-store pickup:
If you prefer not to shop online, you also have the option to order from our website and we will forward your order to one of our partner music shops of your choosing. In this case, you will buy the scores directly from the shop and pay for them there upon pickup.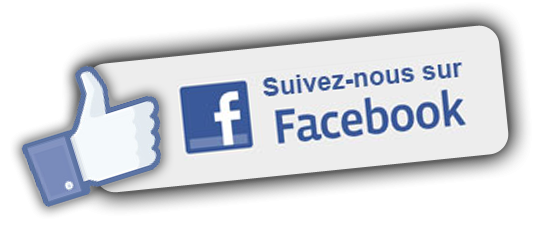 Copyright information
Please note that it is illegal to photocopy copyright protected music without the permission of the copyright holder.
To photocopy is to deprive the composer/author of his/her rightful income for his/her intellectual property.
Besoin d'aide?
Si vous rencontrez une quelconque difficulté, contacter nos collègues:
Téléphone: +36 1 2361-104
Email: info­@­emb.hu
Trios pour flute, violoncelle et piano
partition et parties
Choisi, transcrit et edité par Soós András
Instrumentation:
Mixed Chamber Trio
Collection:
Musica da camera for music schools
Genre:
Pieces pédagogiques
Langue:
Hungarian, English, German, French
Format:
Bach (23 x 30,2 cm)
Date du parution:
Mars 2011
Editeur:
Editio Musica Budapest Zeneműkiadó
The flute is one of the most popular music school instruments, so after his volume of trios for violin, cello and piano the composer and arranger András Soós has now produced one devoted to flute trios, his attractive compilation considerably widens the range of possibilities for music school chamber music. The greater part of the volume consists of easy transcriptions of well-known, popular piano pieces (Schubert Ländler, two Mazurkas and a Prelude by Chopin, pieces for children by Schumann, the Cradle Song and a waltz by Brahms and the Ave Maria by Saint-Saëns), as well an excerpt of Schubert's Rosamunde and a vocal duet by Mendelssohn.
Contenu
| | | |
| --- | --- | --- |
| 1. | Schubert, Franz: Andantino (Rosamunde, D 797, Act II - Entrée) | |
| 2. | Schubert, Franz: Ländler (Siebzehn Ländler, D 366, No. 5) | |
| 3. | Schubert, Franz: Ländler (Siebzehn Ländler, D 366, No. 12) | |
| 4. | Schumann, Robert: Message (Albumblätter, Op. 124, No. 18) | |
| 5. | Schubert, Franz: Danse allemande (Zwölf deutsche Tänze und fünf Ecossaisen, D 420, No. 1) | |
| 6. | Schumann, Robert: Canon (Albumblätter, Op. 124, No. 20) | |
| 7. | Schumann, Robert: Feuillet d'album (Bunte Blätter, Op. 99, No. 4) | |
| 8. | Schumann, Robert: Petit chant en forme de canon (Jugendalbum, Op. 68, No. 27) | |
| 9. | Schumann, Robert: Curieuse histoire (Kinderszenen, Op. 15, No. 2) | |
| 10. | Schumann, Robert: L'enfant s'endort (Kinderszenen, Op. 15, No. 12) | |
| 11. | Chopin, Frédéric: Prelude (Op. 28, No. 7) | |
| 12. | Schumann, Robert: Pourquoi? (Phantasiestücke, Op. 12, No. 3) | |
| 13. | Schumann, Robert: Davidsbündlertanz (Davidsbündlertänze, Op. 6, No. 2) | |
| 14. | Chopin, Frédéric: Mazurka (Op. 67, No. 3) | |
| 15. | Chopin, Frédéric: Mazurka (Op. 68, No. 3) | |
| 16. | Brahms, Johannes: Berceuse (Op. 49, No. 4) | |
| 17. | Brahms, Johannes: Valse (Op. 39, No. 15) | |
| 18. | Mendelssohn-Bartholdy, Felix: Duett ('Abschiedslied der Zugvögel') (Sechs Duette, Op. 63, No. 2) | |
| 19. | Saint-Saëns, Camille: Ave Maria (Op. 145) | |