How can I shop?
Online purchase:
Buy directly from our web-shop via credit/debit card payment. With this method, only publications which we currently have on stock can be purchased.
In-store pickup:
If you prefer not to shop online, you also have the option to order from our website and we will forward your order to one of our partner music shops of your choosing. In this case, you will buy the scores directly from the shop and pay for them there upon pickup.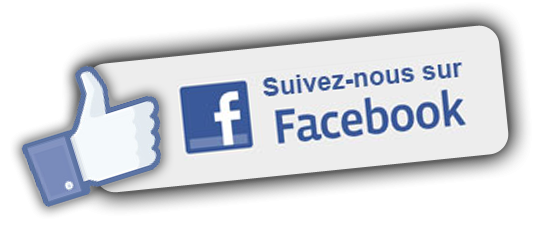 Copyright information
Please note that it is illegal to photocopy copyright protected music without the permission of the copyright holder.
To photocopy is to deprive the composer/author of his/her rightful income for his/her intellectual property.
Besoin d'aide?
Si vous rencontrez une quelconque difficulté, contacter nos collègues:
Téléphone: +36 1 2361-104
Email: info­@­emb.hu
Quatuors pour cuivres
(2 trombe e 2 tromboni o flicorni tenori)
partition et parties
Choisi, transcrit et edité par Perényi Péter
Instrumentation:
Brass Quartet
Collection:
Musica da camera for music schools
Genre:
Pieces pédagogiques
Langue:
Hungarian, English, German, French
Format:
Bach (23 x 30,2 cm)
Date du parution:
Mars 2009
Editeur:
Editio Musica Budapest Zeneműkiadó
This volume contains mainly transcriptions, the majority of them from four-part choral works, these transcriptions have been prepared by the highly experienced teacher of brass instruments, Péter Perényi. In compiling the collection he was helped by his own music school pupils, who played through a large mass of material and selected the pieces they liked best. The pieces can be played on two trumpets and two trombones (or two tenor horns), the trombone parts avoid the seventh position throughout.
Contenu
| | | |
| --- | --- | --- |
| 1. | Berton, Henri-Montan: Canon | |
| 2. | Diabelli, Anton: Allegretto | |
| 3. | Weber, Carl Maria von: Hunters' chorus from the opera 'Der Freischütz' | |
| 4. | Weber, Carl Maria von: Graveside song | |
| 5. | Rossini, Gioacchino: Toast for the new year | |
| 6. | Schubert, Franz: Nocturnal serenade | |
| 7. | Schubert, Franz: Spring song | |
| 8. | Schubert, Franz: Graveside song | |
| 9. | Mendelssohn-Bartholdy, Felix: Farewell to the forest | |
| 10. | Mendelssohn-Bartholdy, Felix: Comitat | |
| 11. | Schumann, Robert: Don't be angry with the autumn wind | |
| 12. | Schumann, Robert: Tambourine player | |
| 13. | Bruckner, Anton: Tantum ergo | |
| 14. | Brahms, Johannes: The mountains have sharp peaks | |
| 15. | Tchaikovsky, Pyotr Ilyich: The doll's funeral | |
| 16. | Tchaikovsky, Pyotr Ilyich: Neapolitan song | |
| 17. | Rimsky-Korsakov, Nicolai: Carrying bindweed I walk | |
| 18. | Bárdos Lajos: Christmas cradle song | |
| 19. | Bárdos Lajos: Christ, Lord of the ages | |
| 20. | Schrammel, Johann: Vienna is Vienna | |
| 21. | Bodnár Gábor: Fanfare for four | |
| 22. | Szénási László: Chaplin 2008 | |
| 23. | Deep river | |
| 24. | Down by the riverside | |