How can I shop?
Online purchase:
Buy directly from our web-shop via credit/debit card payment. With this method, only publications which we currently have on stock can be purchased.
In-store pickup:
If you prefer not to shop online, you also have the option to order from our website and we will forward your order to one of our partner music shops of your choosing. In this case, you will buy the scores directly from the shop and pay for them there upon pickup.
Copyright information
Please note that it is illegal to photocopy copyright protected music without the permission of the copyright holder.
To photocopy is to deprive the composer/author of his/her rightful income for his/her intellectual property.
Besoin d'aide?
Si vous rencontrez une quelconque difficulté, contacter nos collègues:
Téléphone: +36 1 2361-104
Email: info­@­emb.hu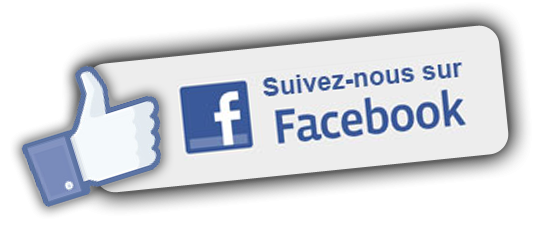 Duos de niveau intermédiaire
avec instruments au choix
partition et parties
Choisi, transcrit et edité par Zempléni László, Soós András
Instrumentation:
Mixed Chamber Duo, Duos, Duos for Wind Instruments
Instrumentation:
Ia - cl. in Sib, Ib - sass. tenore in Sib, Ib - vla, sass.alto in Mib, IIa - vl/vibr./marimba, vla, cl. in Sib, IIb - vlc/fg
Genre:
Pieces pédagogiques
Format:
Bach (23 x 30,2 cm)
Date du parution:
Février 2014
Editeur:
Editio Musica Budapest
The volume for intermediate players in the Ad libitum series offers duos from the Renaissance to the Late Romantic Period, which can be performed in a varied ensemble of instruments. The publication also contains works by less well-known composers, including two pieces by Bertalotti which were originally written for solfege yet are valuable as concert pieces and can be well played, as well as a composition by Jacques-Christophe Naudot and one by Carl Friedrich Weidemann.
Contenu
| | | |
| --- | --- | --- |
| 1. | Morley, Thomas: Fantasia ('La Caccia', The First Booke of Canzonets to Two Voyces, 1595) | |
| 2. | Diruta, Girolamo: Trois ricercari (Il Transilvano, Seconda Parte, 12 Ricercari, 1609, Nos. 2, 4, 6) | |
| 3. | Pachelbel, Johann: Fuga (Fuge in C, T 264) | |
| 4. | Bertalotti, Angelo Michele: Deux solfeges (Solfeggi a canto e alto, 1744, Nos. 19, 34) | |
| 5. | Telemann, Georg Philipp: Soave (36 Fantaisies pour le clavessin, TWV 33, No. 29/II) | |
| 6. | Naudot, Jacques-Christophe: Gigue (5 Duettos) | |
| 7. | Weidemann, C. Fr.: Air | |
| 8. | Beethoven, Ludwig van: Duo (Duo für zwei Flöten, WoO 26í9 | |
| 9. | Mozart, Wolfgang Amadeus: Trouis duos (12 Duos für zwei Hörner, K 487 (496a), Nos. 8, 5, 12) | |
| 10. | Offenbach, Jacques: Andante (Duos pour deux violoncelles, Op. 51, No. 1/II) | |
| 11. | Reger, Max: Deux canons (111 Canons durch alle Dur- und Molltonarten, Heft I, Nos. 7, 46) | |