Informatii despre copyright
Vă rugăm să rețineți că este ilegal să fotocopiați muzică protejată de drepturi de autor fără permisiunea titularului dreptului de autor.
Fotocopia înseamnă a-l priva pe compozitor / autor de venitul său drept pentru proprietatea sa intelectuală.
Nevoie de ajutor?
Dacă nu găsiți ceea ce căutați, contactați echipa noastră de servicii pentru clienți.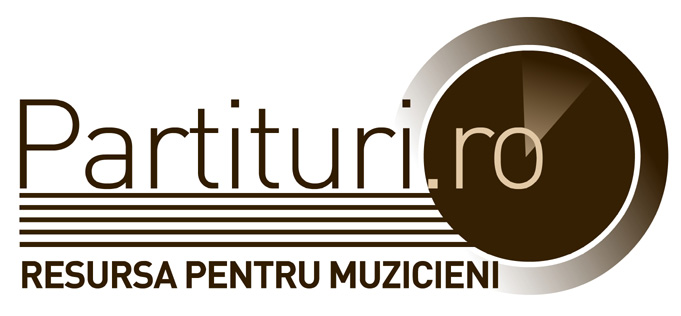 România: 0770-142734,
Kodály Zoltán: Choral Works for Mixed Voices
Extended and revised paperback edition
Edited by Erdei Péter
Instrumentatie:
SATB/SAT/SAB/STB/ATB/SSATBB/SoloBr, SATBrB
Limba:
Hungarian, original language
Format:
octavo (19 x27 cm)
Publicat pentru prima data:
AMCETi
Editor:
Universal Music Publishing Editio Musica Budapest
Numarul original al articolului la editor:
6725A
Zoltán Kodály's unaccompanied mixed choruses first appeared in print in 1943 as a collected volume published by the association Magyar Kórus. This collection contained twenty-five works. In 1951, the volume was released again in the author's edition, being expanded with eight new compositions, but without Első áldozás (First Communion). Reprint editions of this collection had been distributed by Editio Musica Budapest until 1972, when a "commemorative extended edition" of the mixed choruses was issued, edited by Lajos Bárdos. Until now, reprints of this collection with forty-five compositions have been circulated. Péter Erdei carefully compared the printed edition with the manuscripts of the works preserved at the Kodály Archives. As a result of his work, in 2011 we emended a number of misprints, including those that had been inherited since the earliest print.
Seventy-five years after the first release, the time has come for Kodály's collected choral works for mixed voices to appear in a completely new, expanded edition. Our collection contains six compositions that were not included in earlier editions: Jövel, Szentlélek Úristen (Come, Holy Spirit), Miatyánk (The Lord's Prayer), Miserere, Salló Pista, Semmit ne bánkódjál (Do Not Grieve), Újesztendőt köszöntő (A Christmas Carol). In addition, two versions - both equally authentic - are published of the work known under the title of Naphimnusz (Canticle of the Sun), due to earlier editions; the new release comes with lyrics in Hebrew and English (Adoration), as well as Dénes Szedő's Hungarian translation (Napének [Hymn of the Sun]). This is the most complete and most authentic edition of Kodály's mixed choruses to date; it is printed in a slightly larger format than previous editions, and it contains new easily-legible music scores and an informative epilogue.
Continut
| | | |
| --- | --- | --- |
| 1. | Kodály Zoltán – Vargha Károly dr.: To the singing youth (for mixed boys' choir) | |
| 2. | Kodály Zoltán – Vörösmarty Mihály: The arms of Hungary | |
| 3. | Kodály Zoltán – Jankovich Ferenc: Epigraph (for small mixed choir) | |
| 4. | Kodály Zoltán – Jankovich Ferenc: Epigraph (for large mixed choir) | |
| 5. | Kodály Zoltán – Jankovich Ferenc: La Marseillaise | |
| 6. | Kodály Zoltán – Horatius, Vargha Károly dr.: Horatii Carmen II. 10. (...de aurea mediocritate...) - To the Muse of Song | |
| 7. | Kodály Zoltán – Vargha Károly dr.: Cohors Generosa (for mixed boys' choir) Old Hungarian students' greeting | |
| 8. | Kodály Zoltán: Pista Salló (Hungarian folksong) | |
| 9. | Kodály Zoltán: A song from Gömör (Hungarian folksong) | |
| 10. | Kodály Zoltán – Bárdos Lajos: Evening song (Hungarian folksong) | |
| 11. | Kodály Zoltán: See the gypsies (Two Hungarian folksongs) | |
| 12. | Kodály Zoltán: Transylvanian lament (Hungarian folksong) | |
| 13. | Kodály Zoltán – Ady Endre – Forrai Miklós: The peacock | |
| 14. | Kodály Zoltán: Mátra pictures (Based on Hungarian folksongs) | |
| 15. | Kodály Zoltán: Anna Molnár (Székely folk ballad) | |
| 16. | Kodály Zoltán – Rogers, Clement F.: A Christmas Carol (Hungarian folksong) | |
| 17. | Kodály Zoltán: A birthday greeting (Hungarian folksong) | |
| 18. | Kodály Zoltán: Greeting on St.John's day (for mixed boys' choir) | |
| 19. | Kodály Zoltán – Weöres Sándor: Norwegian girls | |
| 20. | Kodály Zoltán – Weöres Sándor: The aged | |
| 21. | Kodály Zoltán – Gyulai Pál: Evening | |
| 22. | Kodály Zoltán – Masefield, John, Kistétényi Melinda: I will Go Look for Death - Funeral Lament | |
| 23. | Kodály Zoltán – Shakespeare, William, Collins, William, Kistétényi Melinda: An ode for music | |
| 24. | Ben-Tsur, J.M.: Adoration (Traditional Hebrew prayer) | |
| 25. | Kodály Zoltán – Szedő Dénes: Hymn of the sun (Old Hebrew melody) | |
| 26. | Kodály Zoltán – Szedő Dénes: O come, o come, Emmanuel (Advent Hymn) from an 18th-century French Missale | |
| 27. | Kodály Zoltán: Pange lingua (Hymn by St Thomas Aquinas) | |
| 28. | Kodály Zoltán – Lukin László: Media vita in morte sumus (In memoriam Mátyás Seiber) | |
| 29. | Kodály Zoltán: Miserere (for double choir) (Part of Psalm 50) | |
| 30. | Kodály Zoltán – Szedő Dénes: The lord's prayer | |
| 31. | Kodály Zoltán – Szedő Dénes: First communion 12th-century Gregorian melody | |
| 32. | Kodály Zoltán: The te deum of Sándor Sík | |
| 33. | Kodály Zoltán – Batizi András: Come, holy spirit | |
| 34. | Kodály Zoltán – Balassi Bálint: Beseeching | |
| 35. | Kodály Zoltán – Szenczi Molnár Albert: Geneva Psalm 50 | |
| 36. | Kodály Zoltán – Szenczi Molnár Albert: Geneva Psalm 121 | |
| 37. | Kodály Zoltán: Jesus and the traders (Gospel of John, ch.2, v.13) | |
| 38. | Kodály Zoltán: Do not grieve (Song by András Horvát Szkhárosi with melody of the time) | |
| 39. | Kodály Zoltán – Kovács István: Hymn to King Stephen (for mixed boys' choir) (Bozóky hymn book, 1797) | |
| 40. | Kodály Zoltán – Kovács István: Hymn to King Stephen (for smal mixed choir) (Bozóky hymn book, 1797) | |
| 41. | Kodály Zoltán – Kovács István: Hymn to King Stephen (for large mixed choir) (Bozóky hymn book, 1797) | |
| 42. | Kodály Zoltán – Virág Benedek: An invocation to peace - The year 1801 | |
| 43. | Kodály Zoltán – Petőfi Sándor: The Hungarian Nation | |
| 44. | Kodály Zoltán – Petőfi Sándor: To the Transylvanians | |
| 45. | Kodály Zoltán – Ady Endre: Too late | |
| 46. | Kodály Zoltán – Bodrogh Pál: Lament | |
| 47. | Kodály Zoltán – Petőfi Sándor: Battle song (for double choir) | |
| 48. | Kodály Zoltán – Gazdag Erzsi: O my Nation's grieving | |
| 49. | Kodály Zoltán – Kisfaludy Károly: Mohács | |
| 50. | Kodály Zoltán – Vörösmarty Mihály: An ode to Ferenc Liszt | |
| 51. | Kodály Zoltán – Zrínyi Miklós: Zrínyi's hymn | |
| 52. | Kodály Zoltán – Berzsenyi Dániel: Song of faith | |
| 56. | Szedő Dénes: Miatyánk | |
| 57. | Semmit ne bánkódjál | |