Informatii despre copyright
Vă rugăm să rețineți că este ilegal să fotocopiați muzică protejată de drepturi de autor fără permisiunea titularului dreptului de autor.
Fotocopia înseamnă a-l priva pe compozitor / autor de venitul său drept pentru proprietatea sa intelectuală.
Nevoie de ajutor?
Dacă nu găsiți ceea ce căutați, contactați echipa noastră de servicii pentru clienți.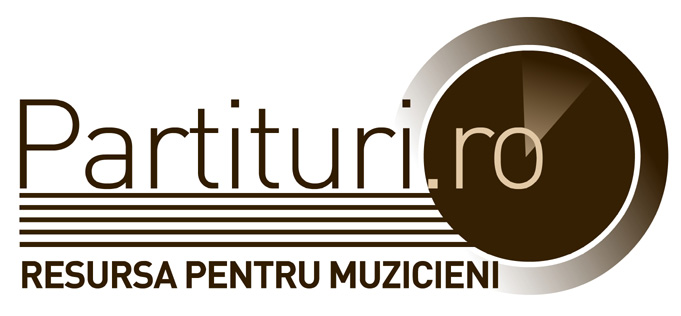 România: 0770-142734,
Balogh Máté: Jam Quartet
for flute, 3 triangles, piano and violoncello
playing score
Instrument:
Mixed Chamber Quartet
Serie:
Péter Eötvös Foundation Series
Gen:
Contemporary Hungarian Works
Perioada:
Contemporary Music
Format:
Bach (23 x 30,2 cm)
Publicat pentru prima data:
AMCESTi
Editor:
Universal Music Publishing Editio Musica Budapest
Jam Quartet was written in the summer of 2016.The macroform and declamation of the piece are reflected to improvising jazz-musicians, however it remains a reflection instead of imitation of the so-called jam session. Every musician is equally able to represent both the melodical and accompagnement-like musical materials, even the triangle-player has its own solo. The piece was dedicated to the THReNSeMBle. It was premiered by that ensemble on 16 November 2016 in Budapest at the closing concert of the international masterclass for composers led by Toshio Hosokawa and Péter Eötvös. The composition was awarded a special price by the GENERACE competition in Ostrava.
Máté Balogh (born 1990) studied with Zoltán Jeney at the Liszt Academy of Music in Budapest, and later he attended the master classes of Fabio Nieder, Péter Eötvös, Christian Wolff, and Louis Andriessen. His compositions have featured in the programs of prestigious festivals (ManiFeste - IRCAM, Paris; Milano Musica, ECSA - Bruxelles; Kurtág & Ungarn - Bern; Café Budapest). In 2013 he was one of the winners of the chamber opera workshop organized by the Peter Eötvös Contemporary Music Foundation and, in addition, has been awarded prizes by the European Composer and Songwriter Alliance, the Fondazione Spinola Banna per l'Arte, and the New Hungarian Musical Forum.