Informatii despre copyright
Vă rugăm să rețineți că este ilegal să fotocopiați muzică protejată de drepturi de autor fără permisiunea titularului dreptului de autor.
Fotocopia înseamnă a-l priva pe compozitor / autor de venitul său drept pentru proprietatea sa intelectuală.
Nevoie de ajutor?
Dacă nu găsiți ceea ce căutați, contactați echipa noastră de servicii pentru clienți.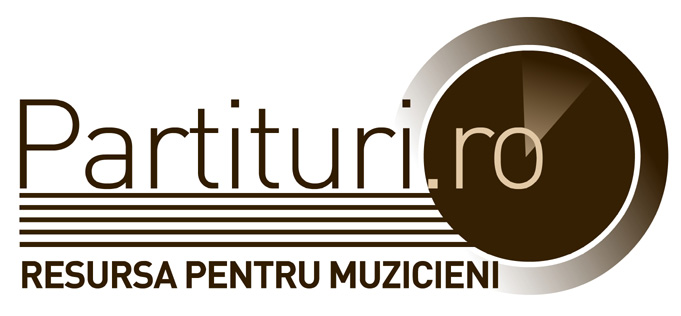 România: 0770-142734,
Répertoire for Music Schools - Recorder 1b
Compiled and edited by Bali János
Instrument:
Recorder and piano
Serie:
Repertoire for Music Schools
Gen:
Pedagogical performance pieces
Limba:
Hungarian, English, German, French
Format:
Bach (23 x 30,2 cm)
Publicat pentru prima data:
AMCETi
Editor:
Editio Musica Budapest Zeneműkiadó
In publishing the recorder volumes of the Répertoire series the editor seeks to provide music students with a collection of pieces from different eras written for, transcribed for or easy to play on recorders. The volumes 'a' (Z 14132 and Z. 14168) contain solos and duets, the volumes 'b' (Z. 14216 and Z. 14217) contain solos with accompaniment, as well as works for trio sonata scoring.
Continut
| | | |
| --- | --- | --- |
| 1. | Gervaise, Claude: La Venissiene | |
| 2. | Susato, Tielman: Danse de Berger | |
| 3. | Attaignant, Pierre: Bransle | |
| 4. | Phalese, Pierre: Bransle | |
| 5. | Dowland, John: Tarleton's Jigg | |
| 6. | Philips, Peter: Galliard | |
| 7. | Byrd, William: La Volta | |
| 8. | Planson, Jean: La rousée du joly mois de may (Air de cour) | |
| 9. | Cazzati, Maurizio: Balletto | |
| 10. | Cazzati, Maurizio: Corrente | |
| 11. | Uccellini, Marco: Corrente | |
| 12. | Uccellini, Marco: Aria | |
| 13. | Falconiero, Andrea: II. Rosso (Brando) | |
| 14. | Falconiero, Andrea: II Spiritillo (Brando) | |
| 15. | Mascarada | |
| 16. | Lully, Jean-Baptiste: Marche | |
| 17. | La Cloris | |
| 18. | Purcell, Henry: Dance | |
| 19. | Purcell, Henry: Canaries | |
| 20. | Visée, Robert de: Pastoralle | |
| 21. | Händel, Georg Friedrich: Menuet | |
| 22. | Händel, Georg Friedrich: (Gigue) | |
| 23. | Händel, Georg Friedrich: Menuet | |
| 24. | Bach, Johann Sebastian: Menuet | |
| 25. | Charpentier, Marc-Antoine: Joseph est bien marié (Noel) | |
| 26. | Delalande (Lalande de), Michel-Richard: Notre bon pere Noé (Noel) | |
| 27. | Delalande (Lalande de), Michel-Richard: Or, dites-nous. Marie (Noel) | |
| 28. | Delalande (Lalande de), Michel-Richard: Cette journée chantons Noel | |
| 29. | Delalande (Lalande de), Michel-Richard: Vous qui désirez sans fin (Noel) | |
| 30. | Monteclair, Michel Pignolet de: Carillon du moutier | |
| 58. | Williams, William: Sonata | |
| 60. | Mozart, Wolfgang Amadeus: Allegro | |
| 61. | Haydn, Franz Joseph: Menuetto | |
| 62. | Nachtegael | |