Informatii despre copyright
Vă rugăm să rețineți că este ilegal să fotocopiați muzică protejată de drepturi de autor fără permisiunea titularului dreptului de autor.
Fotocopia înseamnă a-l priva pe compozitor / autor de venitul său drept pentru proprietatea sa intelectuală.
Nevoie de ajutor?
Dacă nu găsiți ceea ce căutați, contactați echipa noastră de servicii pentru clienți.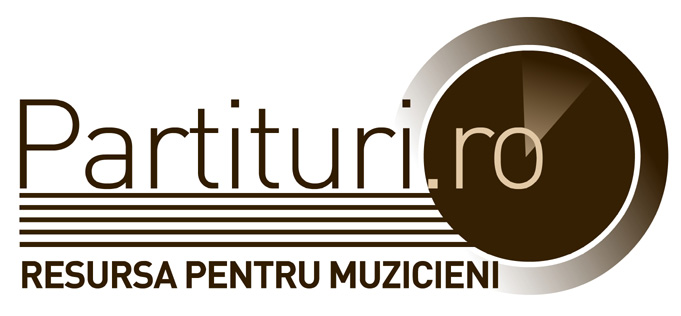 România: 0770-142734,





Giraffe Piano 1
Essential Sonatinas for Music Education
Selected and edited by Sármai József
Gen:
Pedagogical performance pieces
Limba:
Hungarian, English, German, French
Format:
Bach (23 x 30,2 cm)
Publicat pentru prima data:
AMCESTi
Editor:
Editio Musica Budapest Zeneműkiadó
Sonatinas form a vital part of the teaching material for beginner and intermediate piano students. Compared to the great classical piano sonatas, they are technically and musically simpler and typically shorter. However, they still convey the basic elements of Classical style: the relation of melody to accompaniment, articulation, stylistically authentic playing, and correct interpretation. For the two volumes of Giraffe Piano, the most favoured and instructive of the sonatinas have been chosen. Volume 1 contains simpler pieces and Volume 2 is compromised of moderately difficult ones.
Correct interpretation of the pieces is facilitated by added performance and fingering marks. Learning is helped along by clear presentation of the score, carefully placed page turns, and by inspiration from colour images showing the keyboard instruments of the 1720-1820 period for which the pieces were written. The most notable of them is the giraffe piano, after which the collection is named.
Continut
| | | |
| --- | --- | --- |
| 1. | Haslinger, Tobias: Sonatina in C major | |
| 2. | Beethoven, Ludwig van: Sonatina in G major, Kinsky-Halm Anh. 5 No. 1 | |
| 3. | Pleyel, Ignaz Josef: Sonatina in G major | |
| 4. | Pleyel, Ignaz Josef: Sonatina in F major | |
| 5. | Pleyel, Ignaz Josef: Sonatina in Bb major | |
| 6. | Clementi, Muzio: Sonatina in C major, Op. 36 No. 1 | |
| 7. | Vanhal, Johann Baptist: Sonatina in C major | |
| 8. | Benda, Georg Anton (Jiří Antonin): Sonatina in A minor | |
| 9. | Haslinger, Tobias: Sonatina in C major | |
| 10. | Kuhlau, Friedrich: Sonatina in C major, Op. 55 No. 1 | |
| 11. | Pleyel, Ignaz Josef: Sonatina in D major | |
| 12. | Köhler, Louis: Sonatina in G major, Op. 300 No. 93 (Praktische Klavierschule, Vol. I) | |
| 13. | Camidge, Matthew: Sonatina in G major | |
| 14. | Mozart, Wolfgang Amadeus: Sonatina in C major | |