Informatii despre copyright
Vă rugăm să rețineți că este ilegal să fotocopiați muzică protejată de drepturi de autor fără permisiunea titularului dreptului de autor.
Fotocopia înseamnă a-l priva pe compozitor / autor de venitul său drept pentru proprietatea sa intelectuală.
Nevoie de ajutor?
Dacă nu găsiți ceea ce căutați, contactați echipa noastră de servicii pentru clienți.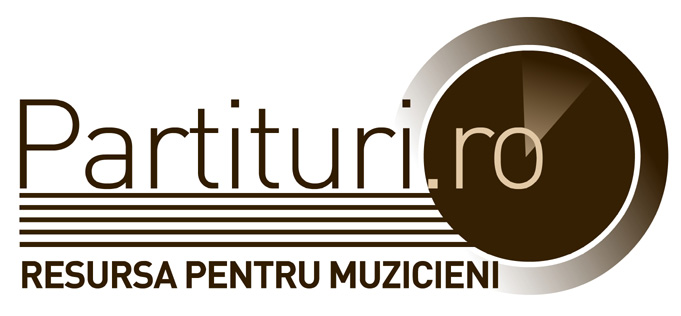 România: 0770-142734,
Orbán György: Enchanted Forest
Little Piano Pieces (with CD)
Sheet music and CD
Gen:
Pedagogical performance pieces
Limba:
Hungarian, English, German, French
Publicat pentru prima data:
AMCETi
Editor:
Editio Musica Budapest Zeneműkiadó
György Orbán, born in Transylvania in 1947, is one of the most important members of the middle generation of present-day Hungarian composers: his orchestral and vocal works are performed with great success worldwide. His pieces written for children were originally composedfor the excellent piano teacher Ágnes Lakos' publication entitled 'Friendly Piano Tutor'. The works are arranged in order of difficulty, as in the piano tutor. Among these compositions there are several pieces for three or four hands, which the beginner can play together with the teacher or with another pupil. In these pieces we have marked the learner's part with a little child's head. The enclosed CD contains all the pieces in the collection. On the recording, which was made in Hungary in 2010, the pieces are played by pupils of Ágnes Lakos.
Continut
| | | |
| --- | --- | --- |
| 1. | On the bridge of Avignon | |
| 2. | Up by the bridge the torrent roars | |
| 3. | Tootling | |
| 4. | a: Shared-out melody, b: It is beautiful this way too | |
| 5. | Enchanted forest | |
| 6. | Trumpet sound | |
| 7. | Mimicking monkey | |
| 8. | Your true friend follows your footsteps | |
| 9. | Decelerating ostinato | |
| 10. | Mirror study | |
| 11. | Old-style dance | |
| 12. | a: The cockoo, b: The quicker cuckoo | |
| 13. | Miraculous well | |
| 14. | a: On the Boat (1), b: On the Boat (2) | |
| 15. | Your true friend again follows your footsteps | |
| 16. | Cradle song | |
| 17. | Up into Italy! | |
| 18. | Bear's dance | |
| 19. | Harp | |
| 20. | Ancient forest | |
| 21. | Marriage porposal (Polish folksong) | |
| 22. | a: Chorale, b: Chorale in the bass | |
| 23. | Wandering melody | |
| 24. | Hide and seek | |
| 25. | a-b: Exercises in passing over and under | |
| 26. | Catch me! | |
| 27. | Heavy syncopation | |
| 28. | Find me! | |
| 29. | Jazz! | |
| 30. | Over and under | |
| 31. | a: Quintuplets, b: Sextuplets | |
| 32. | The stubborn left hand | |
| 33. | Hold on tight! | |
| 34. | Crackling thirds | |
| 35. | Swelling | |
| 36. | a: Medieval tune, b: The princess is dreaming | |
| 37. | Ceremonial entance of the king | |
| 38. | Flowing brook | |
| 39. | Spring song | |
| 40. | Concertino | |
| 41. | In memory of Anna Magdalena Bach | |
| 42. | Watch out! | |
| 43. | The left hand has gone crazy | |
| 44. | Canon | |
| 45. | Five-finger position with bulgarian rhythm | |
| 46. | Mr. Ruler | |
| 47. | Ode to the chromatic scale | |
| 48. | If the thorn didn't hurt so much (Minor second is nice too!) | |
| 49. | Winter forest | |
| 50. | With the pedal | |
| 51. | Pedal to the end | |
| 52. | Courtship (Polish folksong) | |
| 53. | Don't be grumpy! | |
| 54. | Evening bell | |
| 55. | Dance of the princess | |
| 56. | Funny dance | |
| 57. | The show-off | |
| 58. | Sixths | |
| 59. | For Mr. Türk | |
| 60. | In memory of the minuet | |
| 61. | Romanian Christmas carol | |
| 62. | Finnish lullaby | |
| 63. | Cradle song | |
| 64. | Olga, my Dear - Hommage a Beatles | |
| 65. | Almost a jazz waltz | |
| 66. | Song of slumber | |
| 67. | In a rocking boat | |
| 68. | Crescendo - Decrescendo (Little waltz) | |
| 69. | Tricky minuet (with rhytmic complications) | |
| 70. | Jazz | |
| 71. | Variations on the Glockenspiel Theme (Te magic flute) | |
| 72. | Variations on a Hungarian Christmas tune | |
| 73. | Goodbye (... but we shall meet again! ...) | |