Informatii despre copyright
Vă rugăm să rețineți că este ilegal să fotocopiați muzică protejată de drepturi de autor fără permisiunea titularului dreptului de autor.
Fotocopia înseamnă a-l priva pe compozitor / autor de venitul său drept pentru proprietatea sa intelectuală.
Nevoie de ajutor?
Dacă nu găsiți ceea ce căutați, contactați echipa noastră de servicii pentru clienți.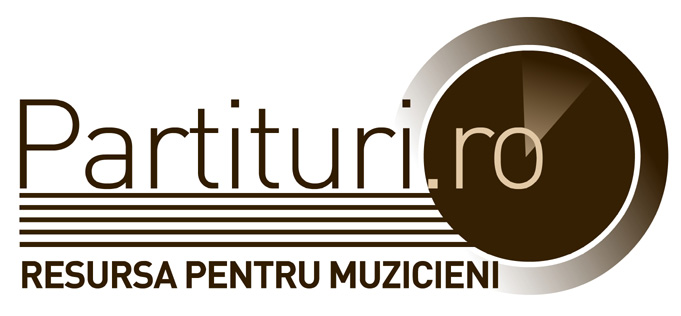 România: 0770-142734,
Easier Together - Recorders 1
Edited by Perényi Péter
Instrument:
Two or More Recorders
Limba:
Hungarian, English, German, French
Format:
Bach (23 x 30,2 cm)
Publicat pentru prima data:
AMCESTi
Editor:
Editio Musica Budapest Zeneműkiadó
Both volumes of
Easier Together - Recorders
contain
short and easy duos
that can be performed by beginners either with their teachers or with more advanced learners. The pieces progress gradually from easier ones to more difficult works. This collection of recorder duos can also, with some supplementary material, be used as a
recorder method
.
In these volumes, the musical experience of two-part playing is further enriched by the use of different recorder types: where indicated, the lower part can be played not only on soprano recorder but also on alto, tenor, or even sopranino recorder. Some pieces include harmonic indications, so an accompaniment can be improvised alongside the two recorder parts. The process of learning and practising is additionally supported by a fingering chart and articulation marks for tonguing, with new musical elements highlighted in the score.
Trombone and recorder teacher Péter Perényi (b. 1954) was for many years the head of the wind department at the Bence Szabolcsi Music School in Budapest. He has held several training courses for recorder teachers, and the recorder gatherings he organised in Budapest gave rise to the National László Czidra Recorder Competition. He is the author and editor of several publications on wind pedagogy, including methods for trombone and recorder.
Continut
| | | |
| --- | --- | --- |
| 1. | Székely Endre: Andante | |
| 2. | 'Ungarescha' (Hungarian) | |
| 3. | Hungarian Folk Song | |
| 4. | Hungarian Folk Song | |
| 5. | Székely Endre: Allegro | |
| 6. | Székely Endre: Hungarian Folk Song | |
| 7. | Hungarian Folk Song | |
| 8. | Szekeres László: Moderato | |
| 9. | Hungarian Folk Song | |
| 10. | Hot Cross Buns | |
| 11. | Dobszay László: Hungarian Folk Song | |
| 12. | Szokolay Sándor: Hungarian Folk Song | |
| 13. | Járdányi Pál: Con moto | |
| 14. | Szervánszky Endre: Giocoso | |
| 15. | Szőnyi Erzsébet: Counting-Out Rhyme | |
| 16. | Horváth Márton Levente: Allegretto | |
| 17. | Albert, Heinrich: Moderato | |
| 18. | Marais, Marin: Bells (excerpt) | |
| 19. | Peltzer Ferenc: Hungarian Folk Song | |
| 20. | Bye, Baby Bunting | |
| 21. | Szokolay Sándor: Hungarian Folk Song | |
| 22. | Kassai Mária: Hungarian Folk Song | |
| 23. | Szőnyi Erzsébet: Japanese Folk Song | |
| 24. | Szőnyi Erzsébet: Bicinium (Hungarian) | |
| 25. | Németh Rudolf: Hungarian Folk Song | |
| 26. | Szokolay Sándor: Hungarian Folk Song | |
| 27. | Horváth Márton Levente: Allegretto | |
| 28. | Szőnyi Erzsébet: French Folk Song | |
| 29. | Kodály Zoltán: Two-Part Exercise | |
| 30. | Dobszay László: German Folk Song | |
| 31. | Kodály Zoltán: Bicinium | |
| 32. | Kodály Zoltán: Bicinium | |
| 33. | Kodály Zoltán: Bicinium (Hungarian) | |
| 34. | Járdányi Pál: Allegretto | |
| 35. | God of the Mountains | |
| 36. | Bicinium (Cheremiss) | |
| 37. | Szekeres László: Allegretto | |
| 38. | There's a Little Wheel | |
| 39. | Szőnyi Erzsébet: American Folk Song | |
| 40. | Beethoven, Ludwig van: Farewell Song | |
| 41. | Mező Imre: French Folk Song | |
| 42. | Szőnyi Erzsébet: Hungarian Folk Song | |
| 43. | Behr, Franz: Allegro giusto | |
| 44. | Bogár István: The Cuckoo (German) | |
| 45. | Papp Lajos: Little Song | |
| 46. | Szokolay Sándor: Hungarian Folk Song | |
| 47. | Mozart, Wolfgang Amadeus: French Christmas Song | |
| 48. | Papp Lajos: Hungarian Folk Song | |
| 49. | Mező Imre: Hungarian Christmas Song | |
| 50. | Székely Endre: Hungarian Folk Song | |
| 51. | March (Anon. 18th c.) | |
| 52. | Szokolay Sándor: Hungarian Folk Song | |
| 53. | Szokolay Sándor: Hungarian Folk Song | |
| 54. | Dávid Gyula: Hungarian Folk Song | |
| 55. | Szervánszky Endre: Hungarian Folk Song | |
| 56. | Behr, Franz: French Children's Song | |
| 57. | Kodály Zoltán: Bicinium (Hungarian) | |
| 58. | Székely Endre: Hungarian Folk Song | |
| 59. | Berens, Hermann: Piano Pieces | |
| 60. | Székely Endre: Hungarian Folk Song | |
| 61. | Mező Imre: Hungarian Folk Song | |
| 62. | Hungarian Folk Song | |
| 63. | Hungarian Folk Song | |
| 64. | Daróci Bárdos Tamás: Hungarian Folk Song | |
| 65. | Bach, Johann Sebastian: Peasant Cantata (excerpt) | |
| 66. | Allemande (Anon. 16th c.) | |
| 67. | Daróci Bárdos Tamás: Hungarian Folk Song | |
| 68. | Papp Lajos: Hungarian Christmas Song | |
| 69. | Mező Imre: Hungarian Folk Song | |
| 70. | Gulyás László: Hungarian Folk Song | |
| 71. | Papp Lajos: Hungarian Folk Song | |
| 72. | Berkes Kálmán: Austrian Folk Song | |
| 73. | Daquin, Louis-Claude: Christmas Song | |
| 74. | Lully, Jean-Baptiste: Andante | |
| 75. | Szőnyi Erzsébet: Hungarian Folk Song | |
| 76. | Németh Rudolf: Allegro non troppo | |
| 77. | Sugár Rezső: Canon | |
| 78. | Bárdos Lajos: Hungarian Folk Song | |
| 79. | Diabelli, Anton: Con moto | |
| 80. | Minuet (Moravian, 18th c.) | |
| 81. | Szőnyi Erzsébet: American Folk Song | |
| 82. | Papp Lajos: Allegretto | |
| 83. | Szőnyi Erzsébet: Hungarian Folk Song | |
| 84. | Schalmeien Rondo (Anon.) | |
| 85. | Purcell, Henry: Rigaudon | |
| 86. | Mozart, Wolfgang Amadeus: Larghetto | |
| 87. | Bach, Johann Sebastian: Minuet | |
| 88. | Nielsen, Carl: Little Piece | |
| 89. | Szőnyi Erzsébet: Japanese Folk Song | |
| 90. | Scholze, Johannes Sigismund (Sperontes): Minuet | |
| 91. | Kodály Zoltán: Bicinium (Hungarian) | |
| 92. | Lully, Jean-Baptiste: Minuet | |
| 93. | Bárdos Lajos: Hungarian Folk Song | |
| 94. | Gulyás László: Hungarian Folk Song | |
| 95. | Ács Lajos: Hungatrian Folk Song | |
| 96. | Papp Lajos: Allegro | |
| 97. | Mozart, Leopold: Burlesque | |
| 98. | Cotillon (Anon. 18th c.) | |
| 99. | Naudot, Jacques-Christophe: Minuet | |
| 100. | Brahms, Johannes: Lullaby | |
| 101. | Tambourin (Anon. 18th c.) | |
| 102. | Hugot, Antoine: Air bavarois | |
| 103. | Fesch, Willem de: Air | |
| 104. | Stantipes (Anon. 13th c.) | |
| 105. | German Peasant Dance (Anon.) | |
| 106. | Gárdonyi Zoltán: Hungarian Folk Song | |
| 107. | March (Franch, Anon. 18th c.) | |
| 108. | Rippert, Jean-Jacques: Minuet | |
| 109. | Attaignant, Pierre: Pavane | |
| 110. | Devienne, Francois: Little Flute Duo | |
| 111. | Devienne, Francois: Little Flute Duo | |
| 112. | Mozart, Wolfgang Amadeus, Székely Endre: Andante | |
| 113. | Szőnyi Erzsébet: American Folk Song | |
| 114. | Mozart, Wolfgang Amadeus: Excerpt from the Clarinet Quintet in A major | |
| 115. | Blavet, Michel: Sarabande | |
| 116. | Brahms, Johannes: German Folk Song | |
| 117. | Leaping Dance (Anon. Codex 'Vietórisz', ca 1680) | |
| 118. | Chorea sponsae, Anon. (Codex 'Vietórisz') | |
| 119. | Mozart, Wolfgang Amadeus: Lasst uns mit geschlungnen Händen | |
| 120. | Lemlin, Lorenz: Bicinium | |