Informatii despre copyright
Vă rugăm să rețineți că este ilegal să fotocopiați muzică protejată de drepturi de autor fără permisiunea titularului dreptului de autor.
Fotocopia înseamnă a-l priva pe compozitor / autor de venitul său drept pentru proprietatea sa intelectuală.
Nevoie de ajutor?
Dacă nu găsiți ceea ce căutați, contactați echipa noastră de servicii pentru clienți.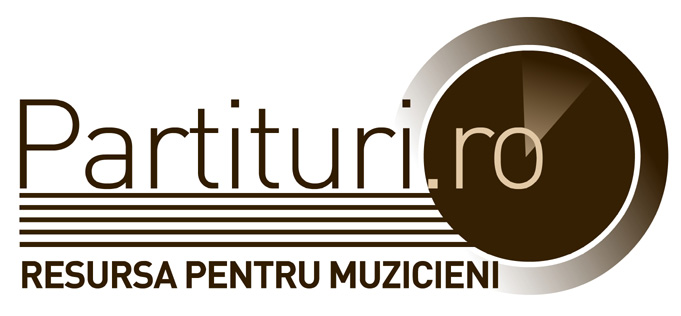 România: 0770-142734,
Vajda Gergely: Alice études
for clarinet and string quartet
score
Instrument:
Clarinet and various instruments, Mixed Chamber Quintet
Serie:
EMB Contemporary Music
Format:
Bach (23 x 30,2 cm)
Publicat pentru prima data:
AMCESTi
Editor:
Universal Music Publishing Editio Musica Budapest
Gergely Vajda (born 1973) is one of the most talented Hungarian composers of the mid-generation. He is an exceptionally versatile musician, being at the same time a clarinetist, a conductor, and a composer. He composed Alice Études, a 30-minute long composition in 7 movements, for the Farallon Quintet (California). Each movement is inspired by a quotation from the books by Lewis Carroll entitled Alice in Wonderland and Alice Through the Looking Glass. Vajda was particularly preoccupied with the time-related aspects of the stories: for instance, experiencing time in slow motion while falling downwards really quickly, or living in time backwards and remembering it forwards. In addition, he was also inspired by playful elements like the possible combinations of changing seats around a circular table. All of the movements deal with one, two or at most three musical ideas which makes the composition a collection of étude-like pieces. Three movements are dedicated to classical-contemporary composers whose music is also heavily influenced by Lewis Carroll's books: György Ligeti, David del Tredici, and Unsuk Chin.
Continut
| | | |
| --- | --- | --- |
| 1. | Down the Rabbit Hole (Homage to György Ligeti) | |
| 2. | The Pool of Tears (Homage to David Del Tredici) | |
| 3. | A Mad Tea Party | |
| 4. | Through the Looking Glass (Homage to Unsuk Chin) | |
| 5. | Wool and Water | |
| 6. | Shaking (On a Taylor Swift song) | |
| 7. | Waking (Homage to Tom Waits) | |