Informatii despre copyright
Vă rugăm să rețineți că este ilegal să fotocopiați muzică protejată de drepturi de autor fără permisiunea titularului dreptului de autor.
Fotocopia înseamnă a-l priva pe compozitor / autor de venitul său drept pentru proprietatea sa intelectuală.
Nevoie de ajutor?
Dacă nu găsiți ceea ce căutați, contactați echipa noastră de servicii pentru clienți.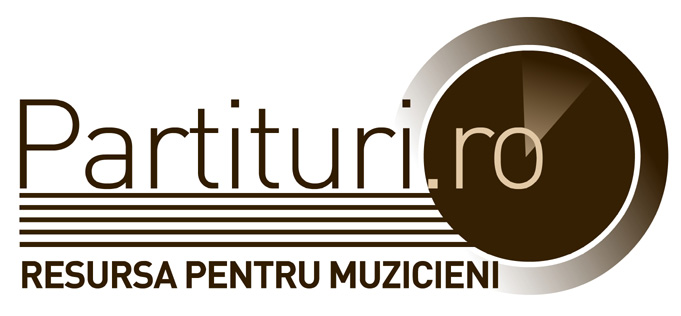 România: 0770-142734,
Veress Sándor: Choral Works II - for mixed choruses
Edited and published by Berlász Melinda
Instrument:
Mixed Voices Collection
Instrumentatie:
SATB/SSATB/SAT/SAB/STB/ATB/SAATTB/ SSATTB/SAATB/SSAATTBB/SAATB
Limba:
Hungarian, English, German
Format:
octavo (19 x27 cm)
Publicat pentru prima data:
AMCETi
Editor:
Universal Music Publishing Editio Musica Budapest
Volume II of the collected edition of the choral works of Veress contains seven Hungarian folksong cycles or cantatas, a choral poem in Hungarian and a choral cycle in English. In his first creative period (1929-1939), which he spent in Hungary, Sándor Veress's direct involvement in Hungarian folk music research played a decisive part: his folksong experience gained through personal collecting work found expression in his first period of composition for mixed choir. In the course of the 1960s, after his emigration, he returned on two occasions to the a cappella mixed choir genre: in 1962 he wrote a piece for mixed choir to mark the 60th birthday of the great Hungarian poet Gyula Illyés (Óda Európához - Ode to Europe, based on the poem by Illyés), and in 1967, at the request of the Australian Radio Company, he composed for the 'Adelaide Singers' chamber choir Songs of the Seasons, a seven-movement madrigal cycle making exceptional demands on the performers, to verses by the Australian poet Christopher Brennan (1870-1932).
Continut
| | | |
| --- | --- | --- |
| 1. | On the Market-place of Jánoshida | |
| 2. | Three folksong arrangements for mixed choir I. This girl | |
| 3. | Three folksong arrangements for mixed choir II. Where have you been, my Rosie? | |
| 4. | Three folksong arrangements for mixed choir III. Matchmaking song | |
| 5. | Folksong Suite I. Welcome, welcome here | |
| 6. | Folksong Suite II. On Thursday evening | |
| 7. | Folksong Suite III. Red, red carnation | |
| 8. | Folksong Suite IV. I was born in the green woods of Hidegség | |
| 9. | Four transylvanien folksongs for five-part mixed choir I. Soon the time has come | |
| 10. | Four transylvanien folksongs for five-part mixed choir II.My God, my God where will Death call on me? | |
| 11. | Four transylvanien folksongs for five-part mixed choir III. Come, Danube, come | |
| 12. | Four transylvanien folksongs for five-part mixed choir IV. He who sets forth on the path of love | |
| 13. | Songs from Dudar for two-part mixed choir I. Francis Joseph, on the way to Vienna | |
| 14. | Songs from Dudar for two-part mixed choir II. The gate of teh cemetery | |
| 15. | Songs from Dudar for two-part mixed choir III. I wish I were an oak in the forest | |
| 16. | In the Spinning-room. Four Moldavian Csango Folksongs for two-part mixed choir I. The poor lad's huddling himself up | |
| 17. | In the Spinning-room. Four Moldavian Csango Folksongs for two-part mixed choir II. A little birdie | |
| 18. | In the Spinning-room. Four Moldavian Csango Folksongs for two-part mixed choir III. Little wife, little wife | |
| 19. | In the Spinning-room. Four Moldavian Csango Folksongs for two-part mixed choir IV. Gyurka Tamás outside | |
| 20. | On this side and beyond the Carpathians. I. I am standing between hills and vales | |
| 21. | On this side and beyond the Carpathians. II. The little birdie has left | |
| 22. | On this side and beyond the Carpathians. III. My God, my God | |
| 23. | On this side and beyond the Carpathians. IV. Over the water, in Slovakia | |
| 24. | On this side and beyond the Carpathians. V. The embroidered peasant cloak is hung on a nail | |
| 25. | Ode to Europe. Greetings to Gyula Illyés from Europe | |
| 26. | Songs of the Seasons. Seven Madrigals on Poems by Christopher Brennan I. When the spring mornings | |
| 27. | Songs of the Seasons. Seven Madrigals on Poems by Christopher Brennan II. Spring-ripple of green along the way | |
| 28. | Songs of the Seasons. Seven Madrigals on Poems by Christopher Brennan III. Dies Dominica! | |
| 29. | Songs of the Seasons. Seven Madrigals on Poems by Christopher Brennan IV. Sweet silence after bells! | |
| 30. | Songs of the Seasons. Seven Madrigals on Poems by Christopher Brennan V. When Summer comes | |
| 31. | Songs of the Seasons. Seven Madrigals on Poems by Christopher Brennan VI. Autumn | |
| 32. | Songs of the Seasons. Seven Madrigals on Poems by Christopher Brennan VII. The winter eve is clear and chill | |