Need help?
If you can't find what you're looking for, please contact our Customer Service Team
Phone: +36 1 2361-104
Email: info­@­emb.hu
Lajos Papp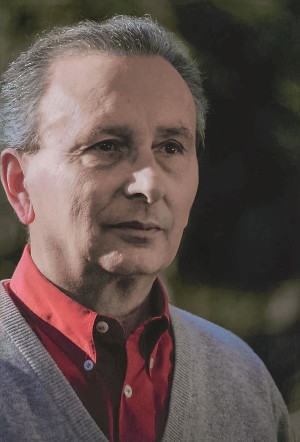 Lajos Papp (1935–2019), the internationally famous composer, pianist, and music pedagogue, contributed several publications to the Editio Musica Budapest catalog. Papp's well-known Piano ABC, as well as pedagogical pieces that he wrote for other instruments and chamber ensembles, are appreciated by music teachers and pupils worldwide.
Lajos Papp was born into a music-loving family. He studied at the music conservatory in Debrecen and went on to receive his diploma in music composition and conducting from the Liszt Academy in Budapest in 1960.
He started his professional career as a piano and music theory teacher, and from there he soon began to focus his interests on music pedagogy. At the beginning of his career, he took part in the development of various teaching resources and learning materials. In 1963, he was asked to compose the mandatory piece for the International Cello Competition in Budapest. The cello further inspired his first large-scale work, his cello concerto, which was premiered at the Liszt Academy in March 1965. According to critics, Papp first found his own voice as a composer upon writing his Dialogo per pianoforte ed orchestra.
From 1971 to 1973, Papp studied composition on a scholarship at the Music Academy in Basel before finally settling in Oldenburg, Germany. It was there that he would spend decades working as a dedicated piano and music theory teacher. During this time, he began composing pedagogical pieces based on his extensive experience, and his famous, two-volume Piano ABC tutor was one of the most treasured fruits of this labor. In Papp's pedagogical method – which also opens the way to 20th-century classical music – Hungarian folk music and folk music of other European nations played a pivotal role. He authored many popular piano volumes for children, including The Sky High Tree, The Golden Key, and The Stonecutter.
Lajos Papp's popularity and prominence are further evidenced by the fact that he had numerous music competitions named after him during his lifetime.